I have had SEALS IN MY SLEEPING BAG and RACCOONS IN MY PARKA, now there's a NAKED LADY IN MY WATER PIPE.
I found her shortly after I bought my home on Nanoose Bay. Like many of my life experiences, I bought this Garden of Eden on the spur of the moment, just like I bought my previous home on Mill Bay (another story).
True to character, story material started immediately.
I had bought a house with no well, no city water, just a stream that dribbled down from a hill on the other side of the highway to my house. You could use the toilet but you had to wait a while before you could flush it. Of course, I had to get a driller to find me a well and then lay new pipes to reach my house. Actually, it was while removing and breaking up the old pipes outside the chalet beside the main house that I found the naked woman in the water pipe.
See the photo. No answers but lots of questions. I had bought the house from an artist. It was her sign outside the front gate ARTIST'S DREAM RETREAT that first attracted me to drive down the driveway. Why did she call it a dream retreat? With all the seaside windows looking out over the beach to Notch Hill and the hills of Nanoose Bay, even further across the Salish Sea to the Lower Mainland's coastal mountains, it was easy to see why this property, now mine, attracted an artist.
Why did she take away all her creations but go to the trouble of hiding the stone maiden in the water pipe? Was the woman moulded from someone she knew? Was hiding her in an underground pipe that took out sewage and drain water some kind of revenge for eradicating a real woman in her life, perhaps a competitor for her husband's affections? You can tell I'm a writer.
Now decades later, her stone woman lays back with other stone reminders of my own from my years on the Arctic tundra that now peep out of the plants that surround my hot tub. Stories.
Why do YOU think the artist who sold me her house and studio put a stone maiden inside a drainpipe? No right answer, use your imagination. Send me your solution in an email to [email protected] with your address and I will ship free copies of my latest book TABASCO THE SAUCY RACCOON to the guesses I like best.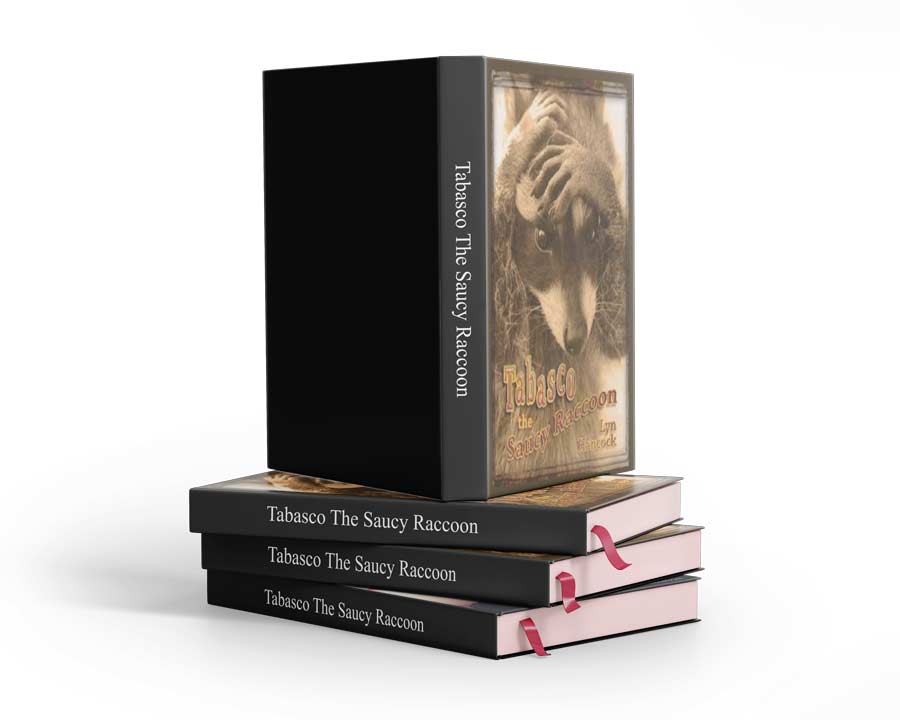 Tabasco the Saucy Raccoon