Tabasco lives up to his name as he creates plenty of spicy adventures for his caretaker. Adopting a three-week-old raccoon is a challenging responsibility even for an experienced wildlife researcher, but the rewards for keeping him hid from her landlord and smuggling him onto planes are worth the effort. Tabasco becomes a treasured asset to the author's lecture circuit as she promotes animal research.
In Tabasco the Saucy Raccoon, author Lyn Hancock presents a chronological description of each stage of development as her pocket-sized, adorable critter grows into a full-sized raccoon. This memoir is a testament to Hancock's patience and her concern for animal welfare. Her intention is to teach Tabasco the skills needed to live on his own. The situations that arise between the teacher and her pupil are both humorous and educational. Hancock's writing skills are evident in this easy reading, 165-page story. The short chapters make this suitable for young readers. The descriptive passages make it enjoyable for an older audience.
The best part of this book is the realistic dialogue. Lyn's conversations with both humans and animals add humor to the already comical circumstances that occur when raising wildlife inside your home. The trick-or-treat scene is one of my favorites. I also enjoyed the way that the author explains the various clicks and chirps that Tabasco uses to converse with her.
There was only one negative for me while reading. I was confused about the character of Jack. Although he is Lyn's research partner, and they share living quarters at one point, their personal relationship is not clear. His statement that "Tabasco should have been shot when his mother invaded human territory" hardly fits with Lyn's philosophy on animal rights.
This book would be a perfect read-aloud in an elementary classroom. The students would be captivated by Tabasco and would be learning some zoology in the process. I was drawn to the story because I used to have a raccoon that knocked on my kitchen door at night asking for his dinner. After reading this book, I am glad I never encouraged my nocturnal friend to come inside.
Tabasco the Saucy Raccoon deserves 4 out of 4 stars. It is exceptionally well-edited; I found no errors. The cover is attractive, and the illustrations are clever. The black and white photographs at the end are endearing. The book will appeal to a wide range of readers. I recommend it specifically to nature lovers who appreciate the bond between animals and humans.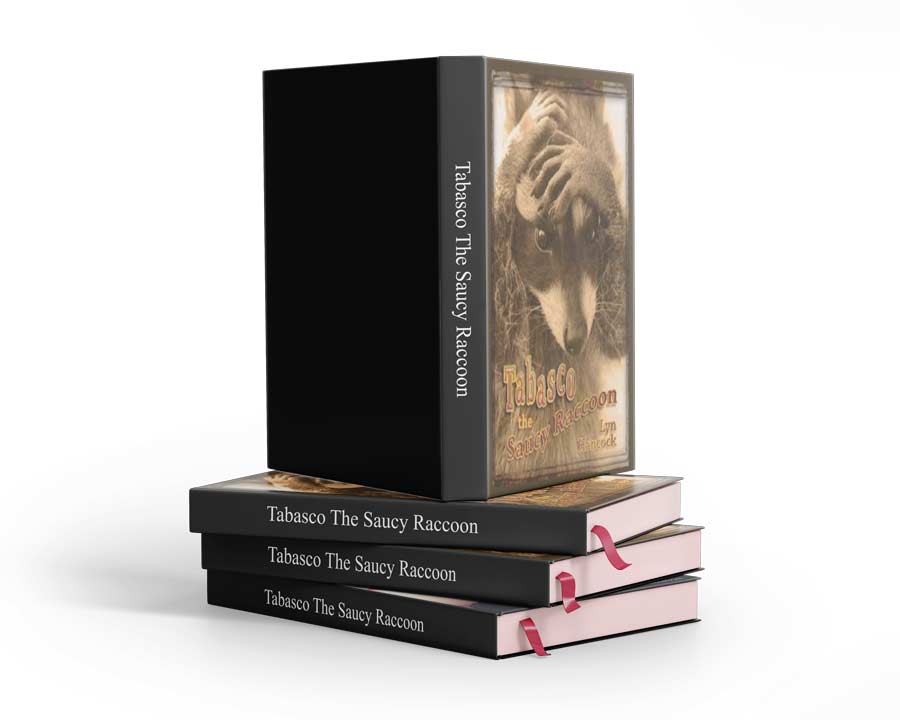 Tabasco the Saucy Raccoon