My love affair with Norway – its fiords, mountains and offshore islands – is the reason I live in British Columbia. Mind you, on my first visit to Norway – a ski holiday in Geilo – I also fell in love with my Norwegian ski instructor (aren't all girls attracted to their ski instructors?) but the landscapes have stayed longer in my soul than the ski instructor.
So 50 years later, when Jaime, my New Zealand kayaking friend of World Wild Adventure asked me to paddle the Lofoten Islands above the Arctic Circle in Norway, I immediately said "Yes!"before I even checked the chart.
For two glorious weeks in September after the tourists had gone home and the Norwegians left on their own vacations, Jaime, Denise and I paddled Norway's lovely Lofoten islands – from Hell at the southern end (aptly named for the strongest sea currents in the world) to Svolvaer in the north where we traded our kayaks for a Hurtigruten ferry back down the coast along one of the most scenic waterways in the world to end our trip in bustling Bergen.
For the first few days from A, a picturesque village named for the last letter of the Norwegian alphabet, through Reine, Sakrisoy, Hamnoy, Bunesfjord, Sund, Ramberg and Nusfjord, we paddled on calm seas under clear blue skies through a series of picture-perfect postcards. Red-walled, white-windowed rorbuer (fishermen's huts renovated for rent) clinging to granite outcroppings by pilings, huge wooden A-framed racks for drying cod (stockfish),harbours of deserted fish boats in the larger villages, occasional stunning sandy beaches, but always a backdrop of soaring mountains whose steep peaks stretch dramatically across the horizon like elongated tiaras. Sometimes at the end of the day we climbed well worn pencilled trails above our rorbuer and followed the sheep to see the sunset.
No need to scrape a place for tents above the high tide line on log-clogged beaches as in BC. At the end of each day on the water, we just paddled into a harbour, hauled our kayaks onto the dock, climbed a ladder to the deck and settled into a rorbu with all the modern conveniences. Sometimes, there was a pub or restaurant on the same deck, other times we had to hike to the next village to find one open. Invariably, in this post tourist season, we ate alone. Norway is one of the most expensive countries in the world so we made our own breakfast and lunch but we splurged for dinner on such specialties as fish (mostly salmon, halibut and the ubiquitous cod), prawns, reindeer, whale, the ever popular bacalao (cod stew) and a succulent lamb that beat any I have had in the rest of the world (and this is an Aussie speaking).
After Nusfjord the weather began to deteriorate but making the most of a myriad sheltering islands, we wove our way across the fjords to Ballstad then Stamsund. And there, faced with high winds, walls of water and cresting waves, Denise and I decided not to take a chance on the next long and open crossing to Henningsvaer. Indomitable Jaime was all gungho and filmed our attempts to leave the harbour in worsening conditions but he played it safe by arranging a van to take us around the fjord by the coastal road instead, giving us a novel landside view of our route.
But we didn't escape the wind and waves completely. Once ensconced in our comfortable rorbu on the dock in Henningsvaer which earns its nickname 'Venice of Lofoten' by being built on small islands connected by bridges, Jaime had us back in our kayaks for an afternoon paddle. Constantly buffeted by 20 knot gusts of wind, we pushed our way through the wave-lashed pancake islands of the fjord to peer up at Henningsvaer's famous climbing peaks. Two hours later, we turned around and surfed back to the harbour for dinner, a slide show on whale sound, and another paddle, this time at midnight back to the rorbu.
We woke next day to heavy rain, high winds and conflicting currents which assaulted us from different directions according to the terrain but as this was our last day by kayak we could not delay. We had to slog on to Svolvaer to meet the ferry.
Three hours later, despite the struggle, we were still only half way to our destination. If we paddled on we would miss the MS Lofoten and the plane home. Disappointed but decided, Jaime led us to a tiny protected cove near Orsvagver, one that could be reached by road for pickup by van.
We slid easily onto a sandy beach, packed our Trak kayaks in their bags and had time for lunch. The wind died down and the sun came out. Picture perfect Norway.
The cruise down the coast to Bergen and drinking cod liver oil (ugh!) to celebrate our crossing of the Arctic Circle is another story for this place but another time.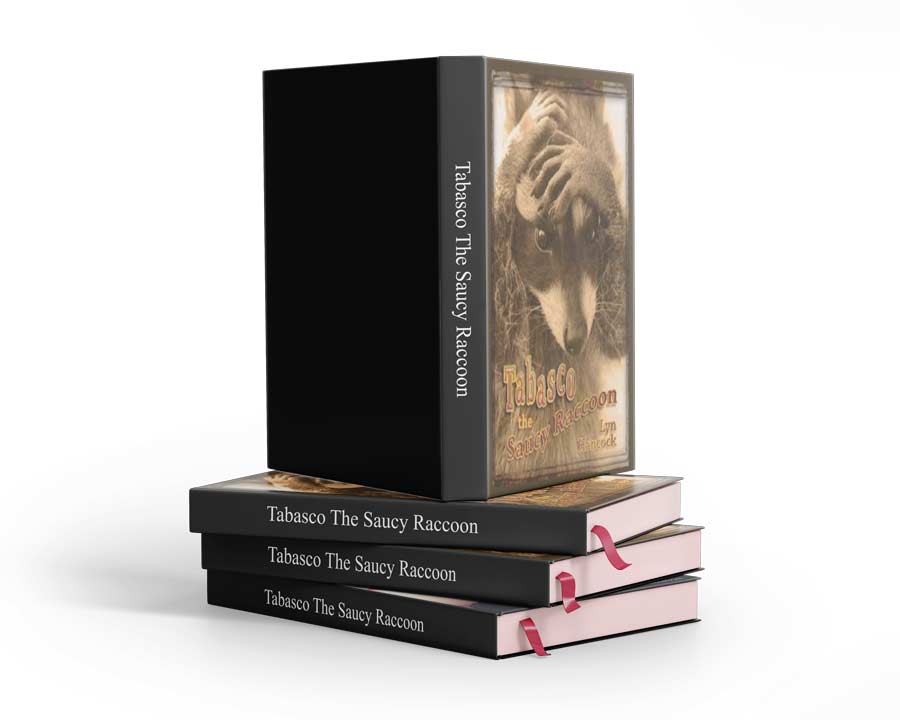 Tabasco the Saucy Raccoon