On  January 27th in the Grand Ballroom of the Four Seasons Hotel in Vancouver, the President of the Simon Fraser University Alumni Association, Bernie Maroney,  presented me with the Outstanding Alumnus Of the Year Award for Arts and Culture. Such was the opulence of the occasion that I felt I was at the Academy Awards.
I arrived by taxi at the Four Seasons Hotel, was proudly escorted by colleagues, enthusiastically greeted by staff at the top of the ornate escalator, warmly welcomed to the Chartwell Room for pre-dinner drinks and formal photos, and led by a kilted piper from SFU's world famous pipe band into the grandiose dining room filled with hundreds of supportive people, including the other three recipients, Ms Carol Huynh, the first-ever Olympic gold medallist for women's wrestling, Dr. Marianne Sadar, the first in the world to develop a novel therapeutic strategy to combat currently incurable advanced prostate cancer, and Dr. Robert Turner, Director of Neurophysics at the Max Planck Institute for Human Cognitive and Brain Sciences in Leipzig, Germany. He and his team created today's most widely used method of mapping brain function: magnetic resonance imaging (MRI).
Huge television screens for easy viewing of speeches and the videos which introduced the recipients looked down upon the elegantly presented tables and superb floral decorations which accentuated red roses and white orchids. Red was the theme that night and by coincidence I wore a long red slitted dress that left one shoulder bare but which could be covered up by a matching scarf of the same material if necessary. This handy throw could also cover up my recently stitched, still bandaged broken elbow.
Flimsy enough that it can be crumpled in one hand, this red dress has been worn around the world – from the beaches of Australia to the jungles of Belize, from balls to weddings to barbecues. Next week it will be crammed into my suitcase for a cruise around South America from Cape Horn to the Panama Canal.
As usual in my life (and one of the themes in my acceptance speech), my life is full of adventure or if not intrinsically adventurous, I seem to make it so. And such is the story behind my red dress which I have been wearing for 40 years!
I remember well the day in 1969 that I bought it. I saw it in the window of a shop in downtown Miami. "Stop!" I yelled to my long-suffering father who was driving Mum and me around the States, a holiday for them and a travel writing trip for me. "Drive around the block. I want to buy a dress." Ten minutes later, I flagged Dad down in the traffic and piled back into the truck with the 40-year-old red dress that goes everywhere for every occasion.
One item that I couldn't take to the awards ceremony was my beloved orphaned raccoon Tabasco, at least not in the fur.  In 1977 when I received my B.Ed. degree I took Tabasco to convocation with me in my mortar board. In 2010 I took her to the gala in anecdotes and images filmed by the university's Media Unit.
SFU was the right choice for me to do my degrees. What other institution would welcome a student who brought a raccoon to class, would publish articles on the raccoon in the university papers, would make the raccoon the mascot of the English Department, and put the raccoon's picture in the university calendar!
I lived with Tabasco in a no-pet apartment at the bottom of Simon Fraser Hill in Burnaby and had the most productive years of my life: two degrees, two books, hundreds of articles, dozens of speaking engagements, and made several longtime friends with staff and students. You can meet Tabasco yourself in her book Tabasco the Saucy Raccoon. That's the magic of books. Everything and everyone comes alive again. As ten-year-old Zoe from Bella Bella wrote, "Now Tabasco lives in my heart."
I'm glad I was first of the four recipients to be presented. It was hard to concentrate on melt-in-your-mouth filet mignon or conversation with table companions while worrying about your acceptance speech which came after dessert. Friendly smiles from the Master of Ceremonies, Dr. Larry Beasley, a helping hand to the podium by Bernie Maroney, precise organization by Julie Saito's crew and an introduction by SFU's Media Unit's video Lyn Hancock: A Passionate Presentation  which you can see yourself 
Here
 made it relaxed and enjoyable.  I think I was the last person left in the huge ballroom. Myself and my plaque which is now on the wall at home next to Tabasco.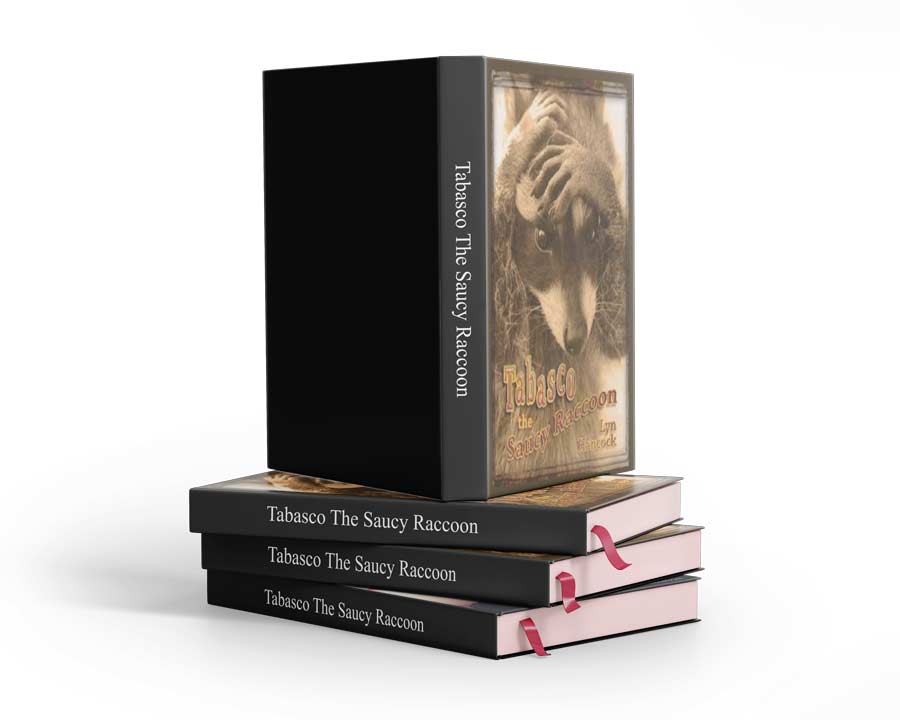 Tabasco the Saucy Raccoon