Am I really complaining about the heat and humidity here on the Chobe River? In the afternoon after the fantastic morning with my first wild lions, I joined a cruise on the river starting from the Chobe Safari Lodge in Kasane where in 1960 I had battled a sandy track from Livingstone in North Rhodesia to accompany a crocodile hunter to shoot crocs at midnight on this same river (before the days of conservation). He shone lights on them in the dark to get skins to sell. Now there are lots of crocodiles in this national park. And we saw many on this cruise.
But the highlight was the hippos. For a couple of weeks I have been looking at bumps and humps in the water where they like us go to get cool. Now I saw them metres away grazing on the lush green grass between arms of the river, munching like cows in a field. I revelled on clicking their pictures as they faced each other in play fights, rearing out of the river to show their teeth (and the whole red insides of their mouths, a big AHH for the dentist), Native stories say that hippos do this to show God that they eat grass in return for being allowed to live in water after promising not to eat land creatures but really they are testing each other for the privilege of proving who is the dominant male.
But there were than hippos and crocs close at hand. Also grazing with the hippos were herds of waterbuck and several water buffalo, but not the hundreds of elephants that a fellow tourist had seen two years beforein this not so well known Botswana tourist Mecca. Well one special one seen up close on the riverbank hoofing out the mud and trunking it into his mouth to get his vitamins .Elephants don`t need doctors to tell them that calcium is good for them.
And then at the end of what had been a cold wet afternoon, climate forgotten in the heat of discoverry, closeup views of African fish eagles posing against dead tree branches and reminding me of our Canadian bald eagles back home.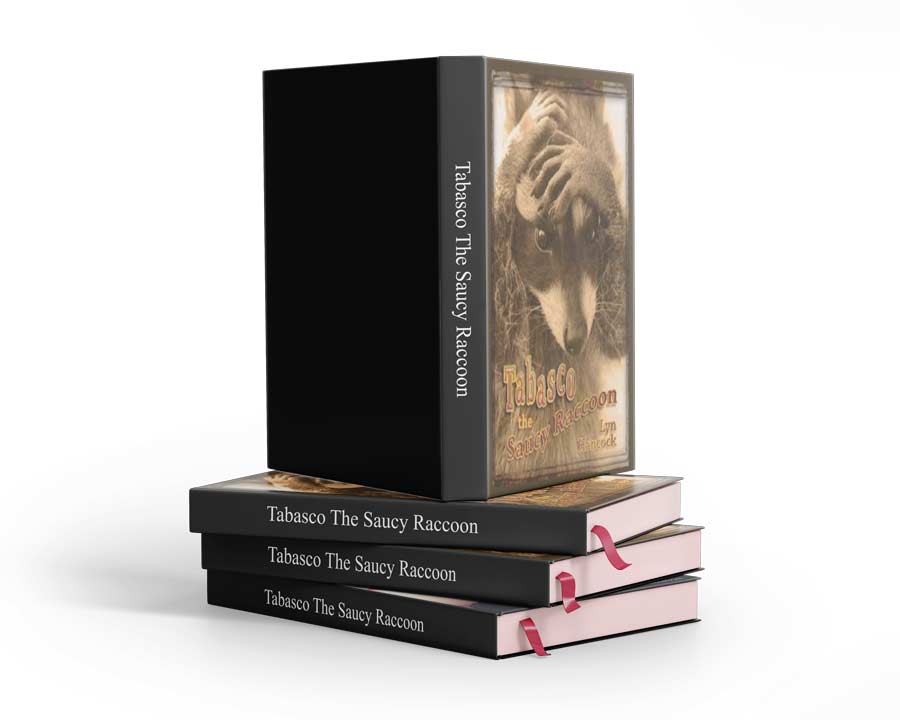 Tabasco the Saucy Raccoon