Good how attitudes change! Say the word APE in the 1960s when I became the mother of a gibbon ape named Gypsy whose own mother had rejected her and broke her arm – most people would think King Kong. And when the director of the Seattle-Tacoma Zoo brought Gypsy to my kitchen and asked me to be her mother, I could scarcely conceal my disgust.
This is how I described Gypsy on page one of her book. "Shiny, black blobs of eyes stared up from a frightened little face. She was an ugly, black, scrawny, bug-eyed spider. I could scarcely conceal my disgust.
"I listened in embarrassment to the zoo director's instructions. "To keep her alive, you'll have to treat her exactly like a human baby. You must give her the same love, care, and security you'd give to your own baby. If you don't, she will die."
I took a while to adjust but when I took Gypsy to my grade, six class, at Monterey Elementary, she had many mothers. "And fathers," the boys would chorus. Everybody loved her.
She was the center of our classroom. She was the core of our curriculum. Every class was stimulated to write poems and stories, to research her origins and that of other apes. One student Joan Hollebone wrote a novel "GUESS WHO GOES TO OUR SCHOOL?" Everybody was inspired to write poems. We all wrote daily diaries.
Here are some lines from Gypsy's classmates that I stole for my own book AN APE CAME OUT OF MY HATBOX, her book title in Canada alias GYPSY IN THE CLASSROOM, her title in the States.
Barbara Dickson, are you listening? Here is your poem on Gypsy. Thank you.
"Isn't she cute as she lies all alone?
I wish I could have her all my own.
She just lies there with her big black eyes
And as I watch she cries and cries
But as you listen you understand
Gypsy wants a loving hand.
Kept away in isolation
Waiting for some transportation
Right into some arms so warm
Away from everything that could harm
I wish I could have that little dear
To give her love, year after year."
Gypsy's story began in 1968 with kids at Monterey Elementary School in Victoria, BC. You can imagine my delight this past week in 2021 when Barb McColl, one of Gypsy's classmates, posted a newspaper article about my return to Monterey Elementary School in 1979 to celebrate the publication of Gypsy's book AN APE CAME OUT OF MY HATBOX.
And I am even more delighted to read on the Kids of Monterey Elementary Facebook page the delightful and much-appreciated comments of former students who remember the dizzy days of a teacher who regularly brought her 'children to school – not only an ape but bears, seals, sea lions, coatimundis, cougars, eagles, falcons, tortoises…….In fact, the tortoises Wynken, Blynken – and Wobble – spent weekends at home with the students.
Any more memories, you Kids Of Monterey Elementary?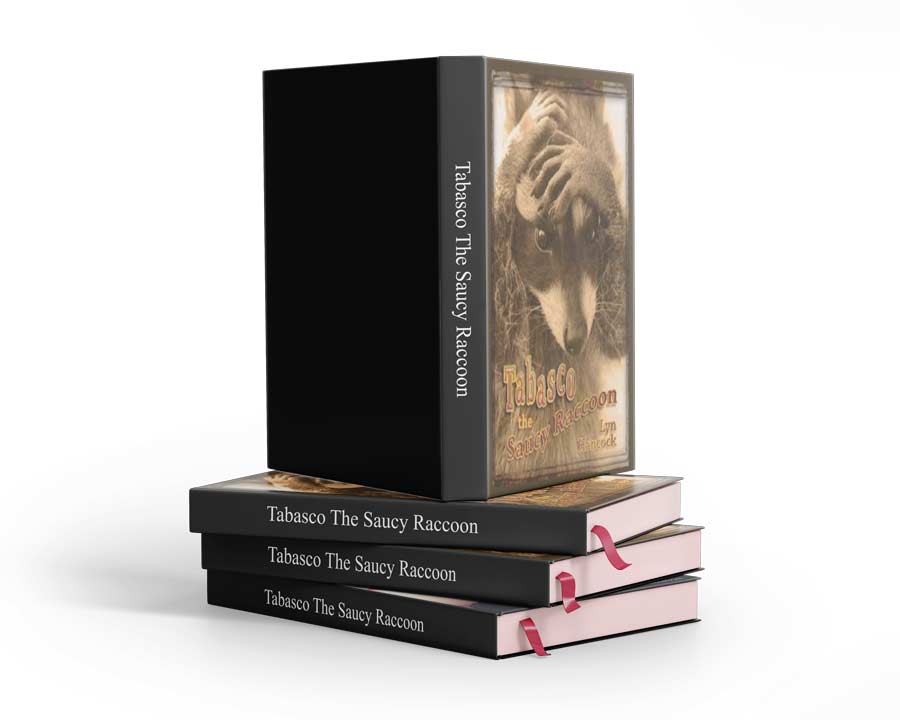 Tabasco the Saucy Raccoon