God works in mysterious ways!
While waiting for the 10am church service on Sunday June 28th to begin, I glanced at the announcements in the bulletin and was transfixed. No, it wasn't notice of a retreat or a bottle drive that roused me from my "comfortable pew."  It was entirely unexpected yet uncannily it connected me with events in my life – from the preceding week, from  the preceding decade.
"Anyone who wants to climb Mt Benson today, let Ron or Yvonne Downey  know and meet after the service." Or words to that effect.
The service was about to begin. Yvonne, the day's server or chalice person, was already walking down the aisle beside Reverend Susan. Better not interrupt them. Ron was sitting in front of me. "Can I come? Can you wait for me to race home and change my clothes," I think I whispered. He smiled and nodded. I chose to go after the sermon and before the eucharist. "Sorry, God," I whispered to Him, "I'll say a prayer on top of the mountain – if I get there."
I think He meant it to be. You see, 13 years before, I met Frank Hedingham, my common-law partner of two years, and we attended the old St. Philip's little white Heritage Church back along main street. I remember the minister that first day was Reverend Trefor who had recognized Frank from Gabriola.  Trefor commented that Frank seemed to be so content, so happy. Frank thrived in helping Anglican ladies at garden tours and tea parties. Actually, he thrived in helping anyone.
Just before I met him, Frank had been so depressed that at least one person confided to me that he had wanted in fact, he tried – to end his life at the top of Mt. Benson.  And later he said that he wanted his ashes scattered there.
There were two connections.  Here's more.
On August  14, 1997, during our travels to the Yukon, Northwest Territories and Nunavut where I used to live,  I took Frank to the Liard River Hotsprings on the Alaska Highway in northern BC, the scene that day of the worst bear attack in North America, and the topic of my subsequent article in the August 1999 edition of Readers Digest. Two died and two were mutilated. On March 25th, 1998, I received from the Governor General Romeo Le Blanc in Rideau Hall, Ottawa, the Star of Courage – posthumously on Frank's behalf. Frank had died at my home in Western Australia on the 22nd February, 1998, in part as a result of post stress from the bear attack. Despite his heart problems, he had fought the bear by pounding it with a tree branch and kicking it on the snout with his hiking boots. I could have been the fifth victim. Then he ran half a mile along a boardwalk and back to the parking lot to get someone with a gun to shoot the bear and led attempts to concoct stretchers from bike parts or anything else he could scrounge from people and their trucks as they were fleeing from the park. The rangers were elsewhere on the Alaska Highway that day.
Frank was honoured  "in recognition of his conspicuous courage in circumstances of great peril." I gave the medal to Frank's eldest daughter. It was her wish. He was honoured again later – posthumously – with the Carnegie Award for Bravery. Once again, I accepted the wish of his daughters  to receive the medal.
I brought Frank's ashes back from Australia and in the company of Reverend Trefor  outside my house on Nanoose Bay where Frank said he spent the happiest days of his life, I scattered one third of his ashes. I gave another third to his son and daughters to scatter on Gabriola where Frank as a teacher, a Coastguard and Fire Department volunteer had helped many others and retained the last third to scatter on Mt.  Benson in accordance with Frank's words to me.
I kept those ashes beside my bed for 13 years, never realizing an opportunity to climb this iconic mountain, the back drop for Nanaimo, despite my many hikes to the halfway point after church with the Sunday Whiners hiking group. Now on this Sunday June 28, 2011, I was to climb Mt. Benson with a much more appropriate hiking group, a hiking group I had known nothing about – Ron and Yvonne Downey, Tony and Ellen Davis, Alex and Gillian Guy, Gilles Wendling and his daughter Lucy, Mike Gibbs (as well as Yvonne's friend Kathryn Pate from Campbell River), oh, and a colourful troupe of happy dogs. Mike carried the heavy urn and my camera in his back pack for safe keeping. Ellen and Tony stood close by offering comfort and companionship as I scattered the ashes at the top among the green grass and beautiful yellow, blue and white spring flowers. Frank was helping the world even after death.
It must have been meant to be.There were more unexpected connections and all in the same week.
A few days before that fateful Sunday, I received a call from the Governor General's office in Ottawa to ask if I had received my "replacement" medal and scroll. They had recently been doing some "housekeeping" work in their back room and after 13 years it was just noticed that they had two pieces of conflicting paper work, one that said that they had sent me a medal and citation scroll but the same medal and citation were still in their office, unsent.  Could I explain this? I confirmed that I had given away the original medal to Frank's family and not received any "replacement". They were deeply apologetic that 13 years had passed and couriered both the medal and a new citation to me immediately. Now they hang proudly where Frank had said he'd spent the happiest days of his life. I do not ask questions about how this all happened but it seems to me that considering all the connections in the same week there is some supernatural Hand at work here.
Before this happened, I had no idea that the same people I knew at church were also  – like me – hikers, kayakers, sailors, campers, tenters and explorers. Ellen Davis, so immaculate and fashionably groomed at church, practically galloped up the 3,300 foot mountain in her shorts and boots with husband Tony. Her descent was more sedate as she put her nursing background to work after sudden cramps in my legs by guiding me down the mountain with both hands – backwards.
There was always cheeriness, camaraderie and a helping hand in this group as we took 3 hours to get up and almost the same time down. The terrain varied – over and under logs, through head high corridors of salal and ferns, on root paths and around trees, swinging, slipping, sliding and groping, half of us losing the other half on the way home, but we were all glad we did it and some of us would do it again.
"Want to climb Mt. Benson again?" asked Ron at church last Sunday. "We can go another way next time. We did it from Witchcraft Lake, that's the steepest trail. You can also do it from Westwood Lake, longer but not as steep."
With my penchant for exploring, my hiking boots and kayaking paddles are always pointed in the trail not travelled, but I am so glad that I climbed Mt. Benson to the very top and especially with my pew mates from St. Philip's. I made a date today with Ron's wife to walk – with the dogs – of course, along the beach in front of my house at low tide some time soon. It will be a rush in another way.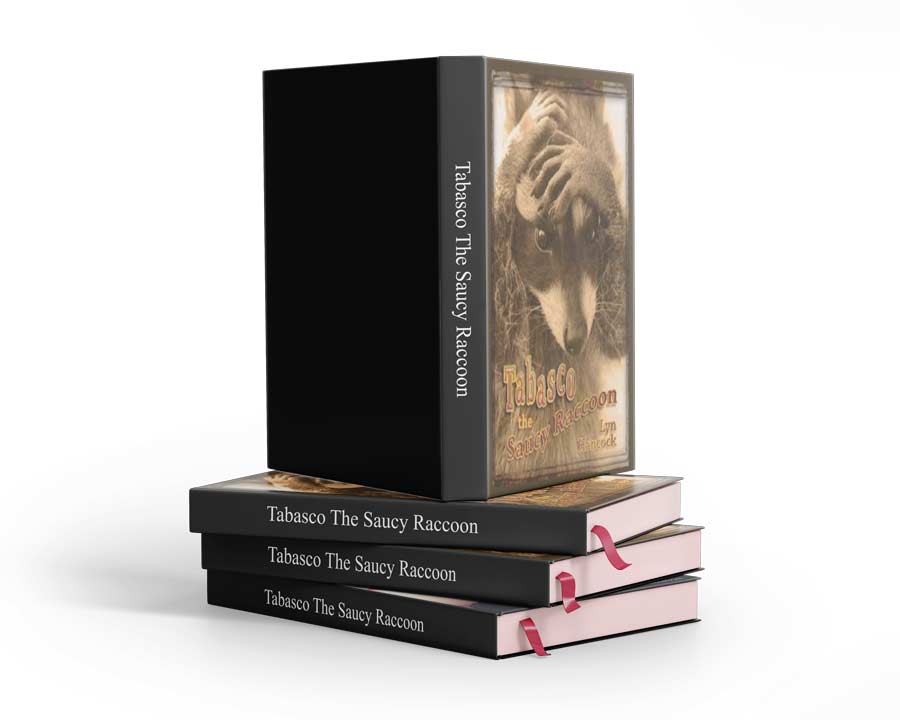 Tabasco the Saucy Raccoon