The original story of love between a Metis woman, Jane Howse, and Sam Livingston, a flamboyant Irishman, first published as Tell Me, Grandmother in 1985 by McClelland and Stewart, has been updated with new information, a new cover, and approximately additional pictures, both archival and modern.
Why The Ring?

Sam and Jane's romance is symbolized by the ring given to Jane as a token of Sam's undying love. Unusually wrought and engraved with the words IN MEMORY OF, it remains today as a legacy to the many descendants of this remarkable couple.
The Ring appeals to adults and children alike, to people of all ages who are fascinated or curious about their past. It reveals how life can often turn full circle in mysterious ways.
Such is the magic of books that miracles happen. In The Ring you will read how the publication of Tell Me, Grandmother in 1985 changed the life of one of Sam and Jane's descendants and made a huge impact on his family.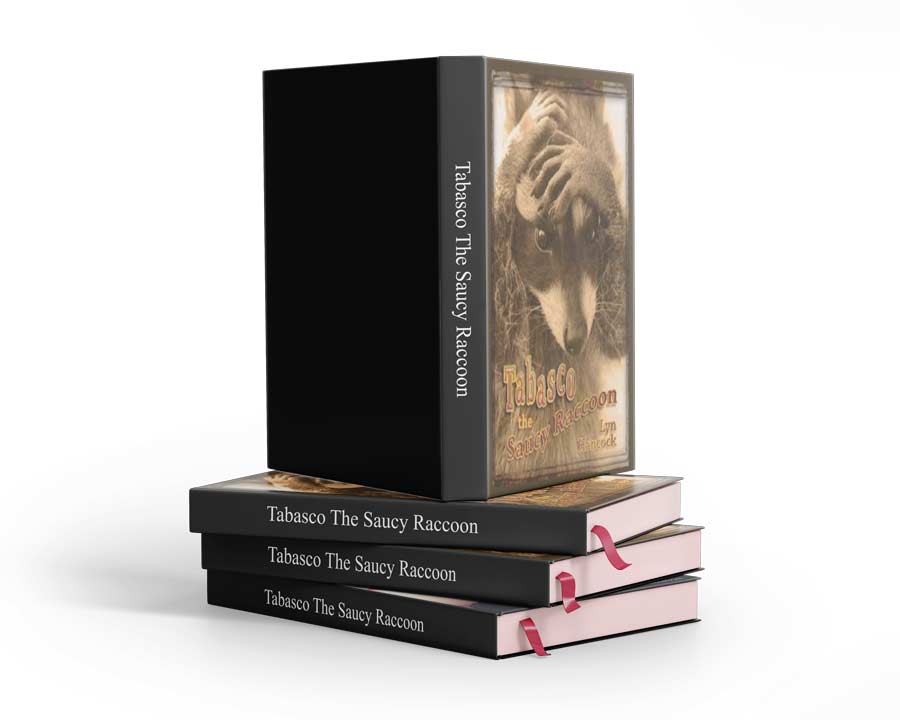 Tabasco the Saucy Raccoon