A few months ago, Geoff Johnson, a musician, and surfer who lives on the west side of Vancouver Island offered to help writers of my Federation of BC Writers Union get the word out about their books. He delved into my www.youtube.com/LynHancockwriter account to see some old 8 mm films of my life in the 1960s when I was married to David Hancock and we lived at our Island View Wildlife Research Station in Central Saanich on the east side of Vancouver Island and Geoff put together this brief 40-second snapshot. Yes, that's me with black hair (it turned blonde naturally in my "after-life" – a miracle for a later blog).
These shots from home movies were taken by my friend Audrey Winterburn to send to my parents in Western Australia to show how their daughter lived in Canada after giving up a career as a teachers' college professor and getting engaged on her first date in a tiny floatplane to David Hancock, a student of bald eagles. Readers of my first book THERE'S A SEAL IN MY SLEEPING BAG (try to borrow it at your library) will recognize shots of me raising little-known sea birds like auklets and murrelets. I also helped to raise and study the first peregrine falcons in captivity. Unlike today, predators like eagles and wolves were often shot on sight.
Some viewers may remember our standing-room-only shows at the McPherson Theatre in Victoria or the Queen Elizabeth Theatre in Vancouver where I greeted packed-out crowds with some of my orphaned wild animals such as bears, cougars, and sea lions. Kids at Monterey Elementary School in Victoria will remember Gypsy the gibbon ape rejected by her mother at the Seattle Tacoma Zoo (look up the Kids of Monterey Elementary Facebook page for their memories of those days). Kids at Lord Kitchener School will remember the orphaned cougars they took home after the cougar mother was shot.
wrote on a typewriter in those olden golden days. Believe me, a lot easier for me than now. Go to www.youtube.com/Lynhancockwriter for more than these brief clips but I am very grateful to Geoff Johnson for these reminders of the olden golden days.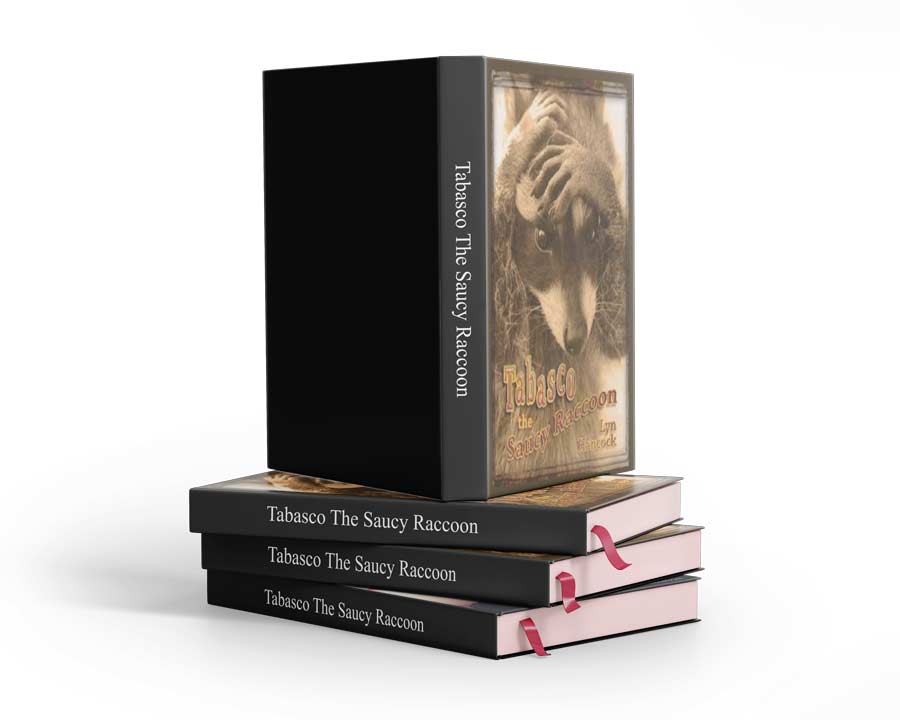 Tabasco the Saucy Raccoon